((EliteUI - An Everquest 2 EQ2Interface Compilation))
Enhancement Installation Package
((I. INSTALLATION))
--=(To USE THIS UI MAKE SURE YOU HAVE INSTALLED THE .NET FRAMEWORK UPDATE, AVAILABLE ON THE MICROFOST WINDOWS UPDATE SITE.)=--
Installation is simple.
Step 1: Download the EliteUI archive, extract it to a temporary folder.

Quote:
As a favor to me PLEASE do the following when you get to my download page.
-- Rate the Release (5-stars are greatly appreciated!)
-- Click the Add to my Favorites button


Step 2: If you are using an existing version of ProfitUI or DrumsUI, rename the UI folder to preserve it in it's current state. Example: ProfitUI-Old.
Step 3: Choose
[DrumsUI]
or
[ProfitUI]
and run the appropriate Auto-Updater (if it's an existing version of either Profit or Drums, go to the Ignored Files section and remove all Ignored Files)
Step 4: In your temporary folder you will see two folders (Copy Contents Into DrumsUI or ProfitUI and Everquest2 Folder) and two files (Changelog.txt and Read_Me.txt). You can disregard the two files.
Step 5: Open the folder Copy Contents into DrumsUI or Profit UI. Open another window and browse to your game UI folder, \Everquest2\UI\DrumsUI\ or \Everquest2\UI\ProfitUI\.
Step 6:
Quote: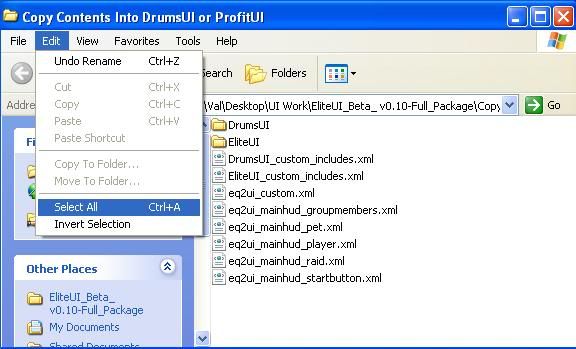 Select all the files in Copy Contents into DrumsUI or ProfitUI.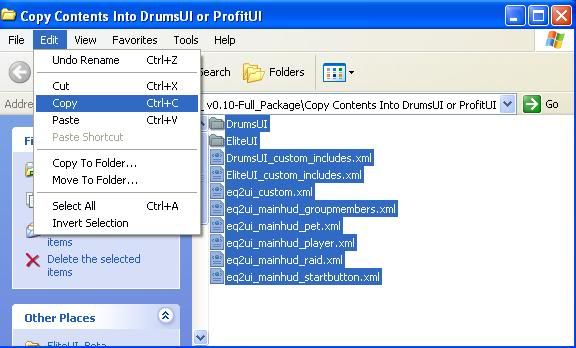 Copy all the files in Copy Contents into DrumsUI or ProfitUI.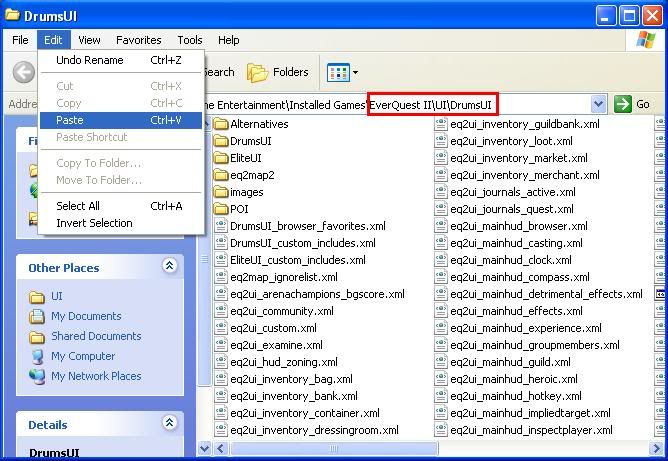 Paste all the files in Copy Contents into DrumsUI or ProfitUI into your DrumsUI or ProfitUI folder.
Step 7: Rerun your DrumsUI or ProfitUI Auto-Updater. DO NOT CLICK UPDATE!. You should see a bunch of files. Right-Click each one and choose Add To Ignore List.
Step 8: Repeat the steps above for the Everquest2 folder in the archive. You'll see four files in it, copy them into your Everquest2 game folder.
Step 9: When loading for the first time, you will be asked if you want to IMPORT UI settings for EliteUI. A popup will show up. From here you can choose either the EliteUI settings I use, or one of the various ProfitUI resolutions. I recommend that you pick the EliteUI settings, then move things around to your liking. You will be less likely to experience any problems with the game interface or lost windows. You will only need to do this once.
Step 9: Reload the game and position windows.